Ricky May, a native of Covington, VA, has found an exciting way to give to Boys Home during the Christmas season.
Ricky is a sales consultant at Magic City Auto Group located in Covington, VA. He recently contacted Boys Home and shared the news that he would like to donate $25 for every vehicle he sells between now and December 20.
Ricky May and his wife, Ann, have supported and been connected with Boys Home for years, but he felt this would be an interesting and enticing way to give back to the community during the holidays.
If you're considering purchasing a vehicle this holiday season, drop by Magic City Chevrolet Buick GMC at 345 Thacker Avenue and talk with Ricky. Boys Home is grateful for his support and that of the Alleghany Highlands community as we endeavor to give these young men a second chance at success.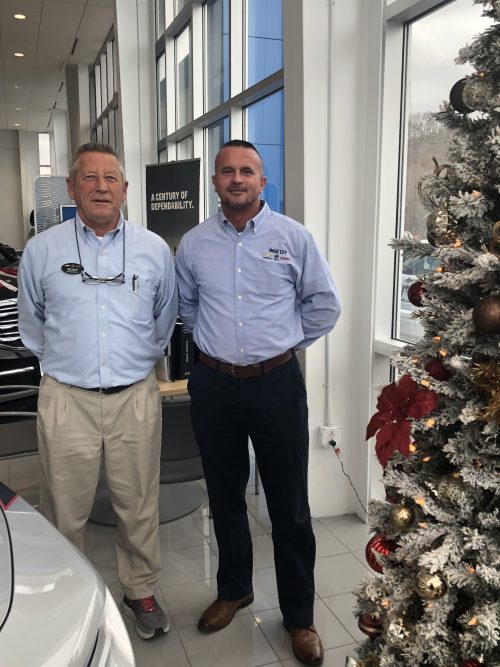 Pictured left to right: Ricky May, sales consultant and Eric Nichols, sales manager