A call from the mountains
---
Over the course of its history, Boys Home has grown and changed to best serve our population, while at the same time remaining true to our mission to help each young man become a successful member of society.
At the turn of the last century, southwest Virginia was a remote, rugged and poor place. The Rev. George Floyd Rogers was serving as the rector of Emmanuel Episcopal Church in tiny Covington at the time. Reverend Rogers saw a need for education and religion in this rural area, and in 1906, he began conducting roadside church services. Later, he started a school and Sunday school in an old log cabin.
He left the Emmanuel parish in 1911 to serve a parish in Lynchburg. By that time, a schoolhouse and chapel had been built, and he named the humble institution "The Industrial School and Farm for Mountain Children and Home for Homeless Boys."  C.C. Thurber became the superintendent, with Rev. Rogers still active as the president of the Board of Trustees, and 40 youngsters called this home by 1916.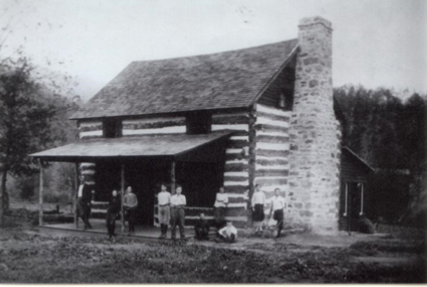 A growing need, and a growing campus
The coming of World War I saw a host of social upheavals, and with times hard, many locals were unable to support their families. Under a new superintendent, Dr. Reinhold Rogers, appeals for contributions and borrowed funds allowed significant expansion and a move to a new village of six cottages and a dining hall.  During the depths of the World War in 1919, there were 140 students at the school. Dr. Rogers led the school through more hard times during the Depression and World War II. Robert F. Burrowes became director in 1946, and he oversaw the completion of the first modern cottage and a building program that lasted over 20 years.
With help from Col. Parry W. Lewis, Bob Burrowes started a comprehensive fundraising system so that future construction wouldn't incur large indebtedness. And when Travis Tysinger became executive director in 1974, he continued to build on that self-sufficiency.
In 1985, Donnie E. Wheatley was named executive director. As a former Boys Home resident, he was uniquely qualified to lead, and he led enthusiastically for nearly 40 years. Under his guidance, buildings were added to campus and the organization moved to operating with nearly 100% private funding. In 2018, Boys Home established an independent school serving grades 1-12 with small class sizes so students could receive the academic attention they might need. Mr. Wheatley was also passionate about introducing students to work opportunities in the trades and that practice continues to the present time. 
Established, sound, and looking to the future
Chris Doyle took over as director in December 2021 and continues in that role. Chris continues to build on the work of earlier leaders, and today, Boys Home is as secure as the mountains it's nestled in. But continuing social, economic and technological change means that this institution is as important as ever. And we'll continue to face the challenges faced by boys at risk, and meet their needs on their journey to becoming successful men.