We are thankful for our dedicated staff members here at Boys Home. In their many different roles, staff members work with our young men day in and day out to ensure their success.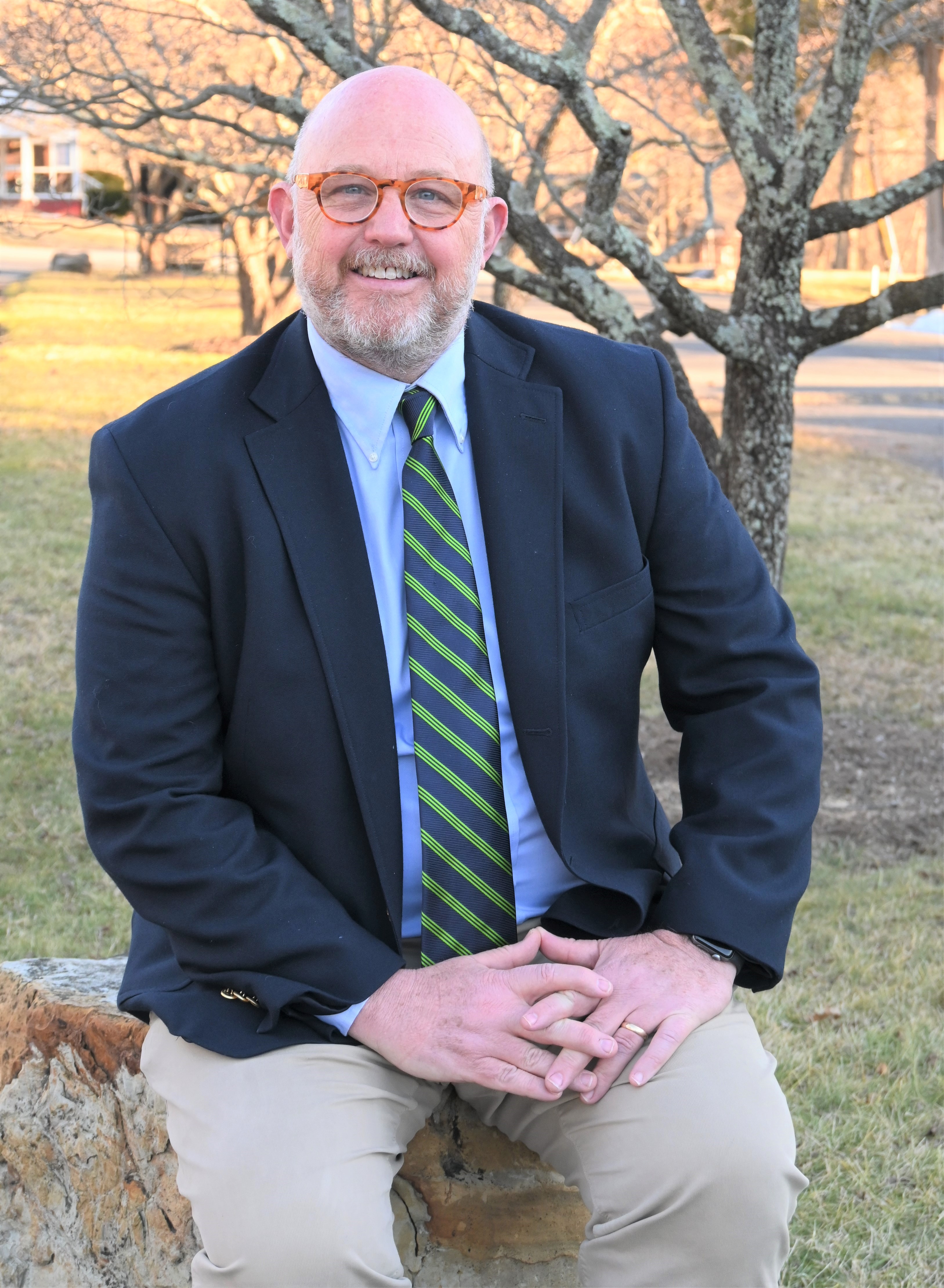 Chris Doyle
Executive Director
Chris Doyle joined Boys Home as executive director in December 2021. He holds a Bachelor of Arts degree from Washington and Lee University in Lexington, Virginia, and earned a master's degree in education and an MBA from the University of Georgia. He has been a teacher, coach and school administrator and was most recently a marketing director.
Mr. Doyle has historically had a passion for education, non-profit leadership, strategic planning, marketing, and community service. He has served on several boards of organizations that provide opportunities for youth. He and his wife, Katherine, have four adult children. 
---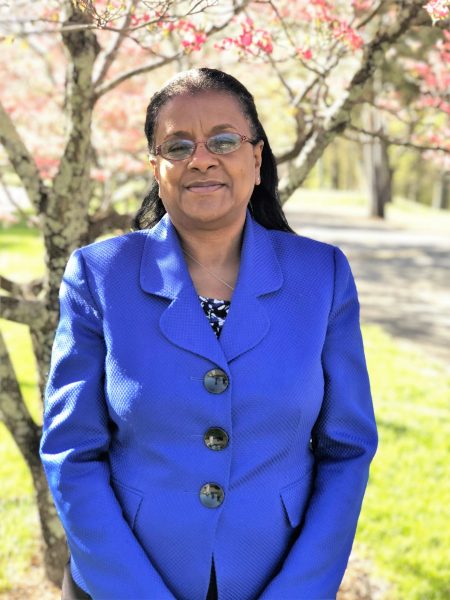 Teresa B. Johnson
Director of Education
A lifetime resident of Clifton Forge, Ms. Teresa Johnson has been an educator for more than thirty-five years. Ms. Johnson earned her bachelor's degree from Hampton University, her MS from Radford University, and she is currently a doctoral candidate at Virginia Tech. She began her teaching career with the Alleghany County Public School system. In her time there, she taught elementary school, middle school, and worked as an administrator. In 2016, Ms. Johnson retired from the Alleghany County Public Schools and joined the Boys Home staff as a remediation teacher. Soon, she was promoted to director of education, where she manages all aspects of the Boys Home School.
---
Jason Bush
Associate Director 
Jason joined Boys Home as the associate director in August 2023. He was born and raised in Aurora, Colorado. Jason holds a bachelor of science degree in civil engineering with an emphasis in structures from the University of Colorado. He has twenty-five years of engineering experience. Jason learned about Boys Home while on a mission trip to Uganda. He joined the Boys Home team in 2018. Since his arrival, Jason has worked as a houseparent, soccer coach, campus life manager, program manager and director of facilities. Jason is married to Donna Bush.
---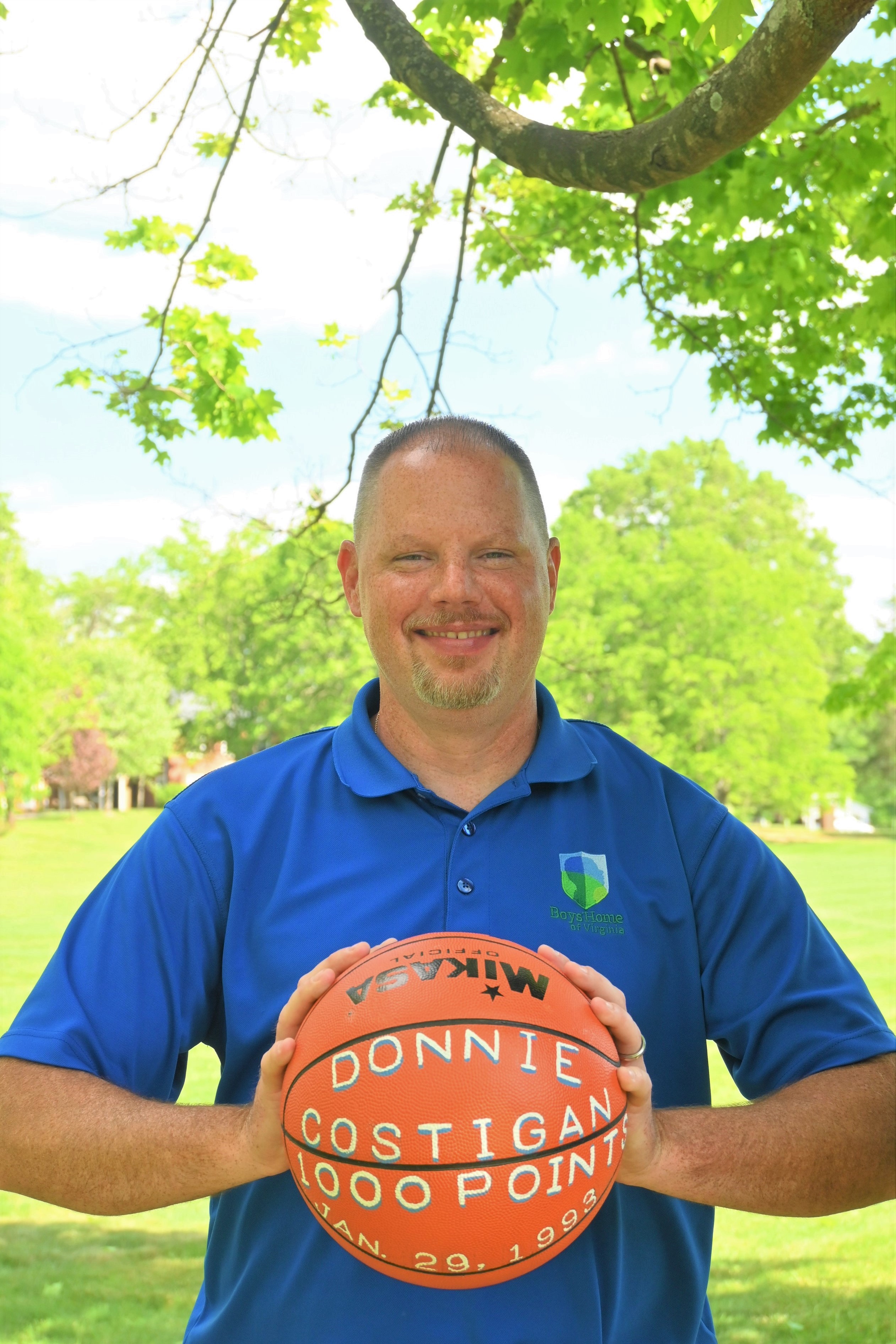 Donnie Costigan
Director of Athletics and Recreation
Donnie Costigan joins Boys Home as the director of athletics and recreation. Donnie is a Boys Home alumnus. After graduating from Alleghany High School in 1995, he attended Bluefield University where he received a Bachelor of Arts degree. While playing basketball at Boys Home, he earned the record of 2nd all-time leading scorer with 1,687 points. Donnie was able to continue his basketball career through college, playing at the Division II level. Donnie returned in 2003 and has held the positions of houseparent, intake and evaluation manager, campus life coordinator and team leader. Some initial goals in his new role are to expand the variety of sports offered, move Boys Home into an independent sports league and offer junior varsity programs. There will also be a focus on providing an opportunity for every student interested in sports to be able to play in some fashion. Donnie has a son, Hampton. 
---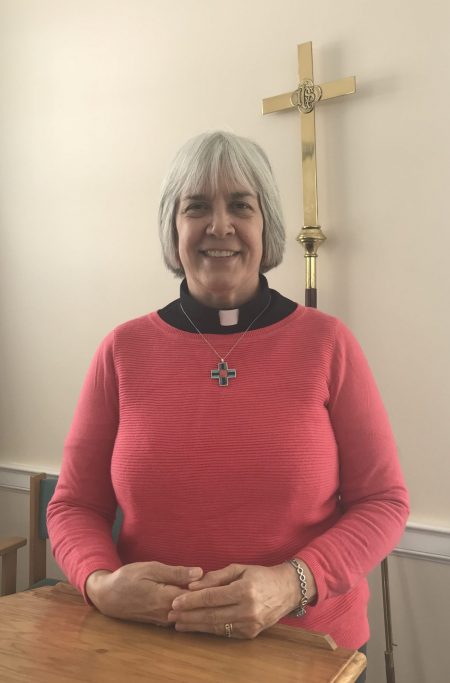 Anne Grizzle
Chaplain
The Rev. Anne Grizzle serves as chaplain at Boys Home, where she hosts weekly chapel sessions and discipleship meetings for students and staff members. She is an ordained Episcopal priest, having studied at Sewanee School of Theology and served as volunteer chaplain at University of Virginia Hospital. Chaplain Grizzle is also a family therapist, spiritual director, author of three books, and retreat leader. She serves as faculty for Shalem Institute for Spiritual Formation, co-chair of the Every Last One Campaign for World Vision, and on numerous nonprofit boards. Chaplain Grizzle received her bachelor's degree in psychology and social relations from Harvard College, her master's degree in social work from Columbia University, and a post master's certificate in advanced clinical social work and family therapy from Hunter College of New York. 
---
Mark Miller
Intake and Evaluation Manager
Mark joined Boys Home as the intake and evaluation manager in April of 2022. Mark has always had a passion for working with at-risk youth and their families. This is the second time Mark has worked at Boys Home and considers it a blessing. He graduated from Bluefield College with a bachelor's degree in juvenile criminal justice. In addition, he holds two associate degrees from Dabney S. Lancaster Community College (now Mountain Gateway Community College). The associate degrees are in administration of justice (juvenile focus) and business management. For the past 36 years, he has worked in numerous youth programs. Mark has two adult children, both college graduates, who have become his inspiration. 
---
Alisa Hayslett
Business Manager
Alisa is a lifetime resident of Covington, Virginia. She earned an associate degree in business management from Dabney S. Lancaster Community College (now Mountain Gateway Community College). Alisa joined Boys Home in June 1994 in the role of business office assistant. She was quickly promoted to business manager in January of 1995. Throughout the years, Alisa has enjoyed witnessing the impact the Boys Home program has made on young men. Alisa is married to Brian Hayslett and together they share a son, Drew.
---
Rebecca "Becky" Skidmore
Human Resources and Office Manager
Becky Skidmore is the human resource/office manager at Boys Home. She initially planned to be a police officer and studied administration of justice at Dabney S. Lancaster Community College (now Mountain Gateway Community College). After graduation, she instead found employment at Ingalls Field Airport in nearby Bath County and worked there as the manager for 18 years. Becky, an Alleghany County native, joined the Boys Home staff in 2016. She is married to Joey and is the mother of two active children, Emma and Ben.