By Laura Robertson

Posted:

Alumni, News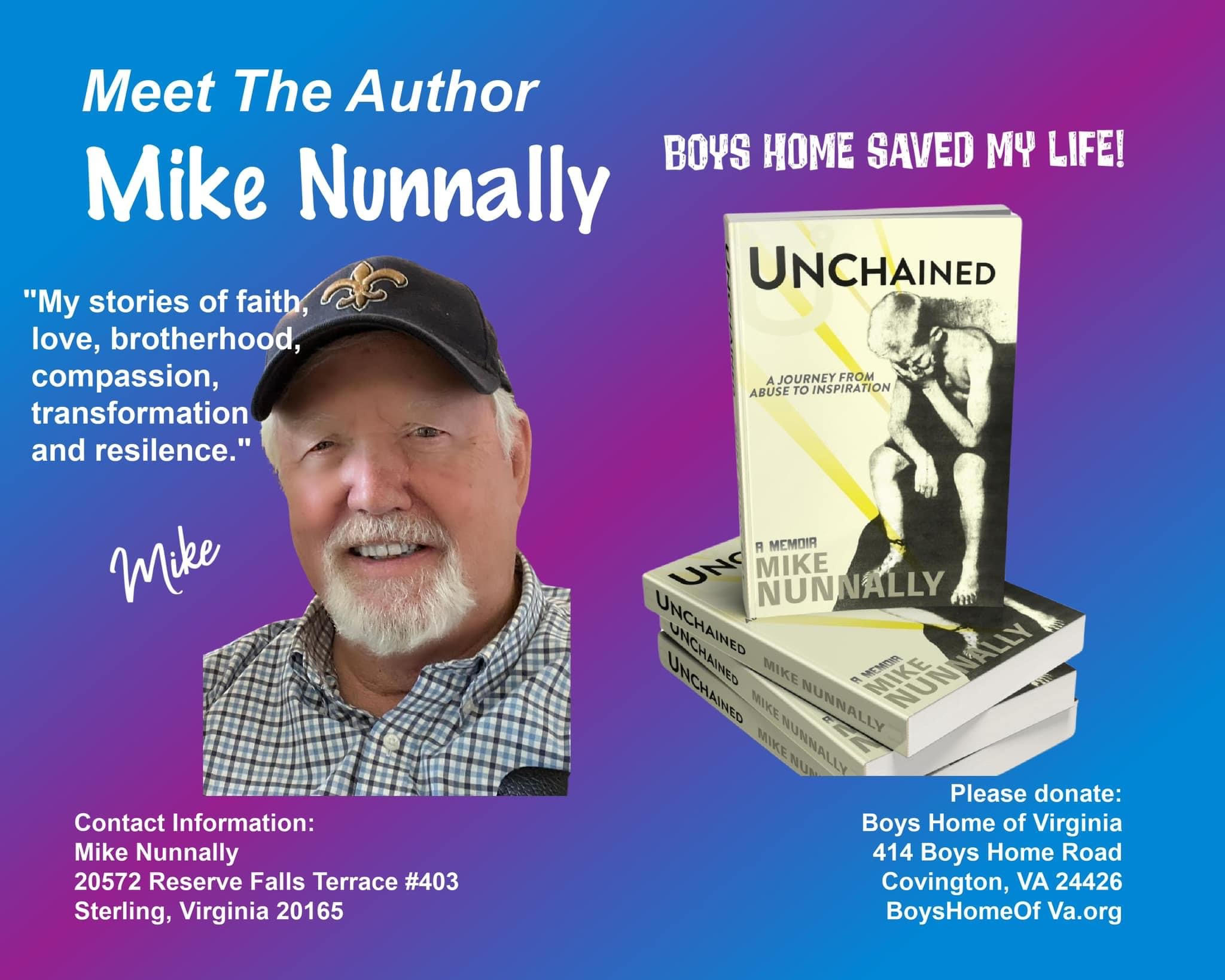 Originally from Norfolk, Virginia, Mike Nunnally came to Boys Home in 1956 and stayed through 1963. In December of 2022, he was at Boys Home for an alumni meeting. During the visit, he asked to view his personal file from when he was a resident. Mike was inspired by a telegram from his former priest at a church in Norfolk. The telegram, which became a local news story, depicted the reason why Mike needed a new home and a fresh start.
Mike said, "After that experience in December of last year, I knew it was time to tell my story. My book, Unchained, is a book of hope. The cover reads, 'a journey from abuse to inspiration.' My story began as one of pain but became one of resilience and triumph. I am blessed to have had angels watching over me throughout my life. I also clung to my Christian faith during the difficulties I faced. Boys Home played a huge role in that story." 
Mike is now retired and living in Loudoun County. He stated, "I love to write. My writing career began at Boys Home. I wrote the cottage reports for Greene Cottage." On Saturday, December 9 at 1:30 p.m., Mike will hold a book signing at Boys Home in the Dining Hall (414 Boys Home Road, Covington, VA, 24426). The book will be available for purchase ($16 paperback and $20 hardcover). It is also available on Amazon. The event is open to the public. Prior to the signing, Mike will offer a brief testimony of his inspirational journey. Join us to see firsthand the transformation that happened to Mike and is still happening today as Boys Home continues its crucial mission.