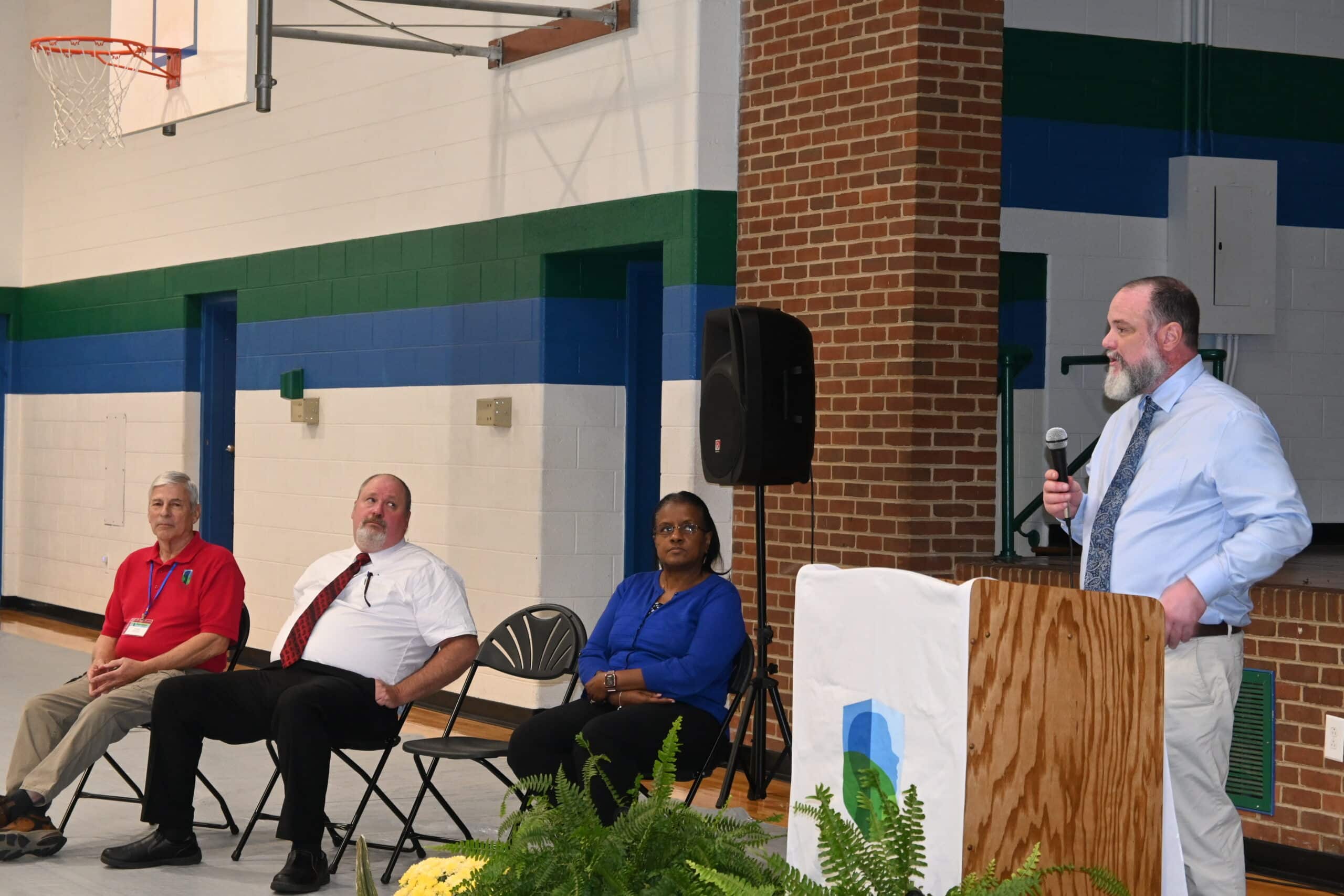 On Thursday, October 13, Boys Home of Virginia hosted an attentive crowd at the Fall Open House. The day began at 10:30 a.m. with guests viewing displays and projects prepared by teachers and students. At 11:00 a.m., Executive Director Chris Doyle welcomed the group and gave an update on how he is enjoying his first year on "The Hill." Development Director Elaine Brelsford introduced selected staff members and asked each of them questions concerning their positions at Boys Home, their responsibilities and what they love about their jobs. Guests were encouraged to ask questions and participate in discussions. Staff speakers included: Teresa Johnson – Principal, Jason Bush – Director of Facilities, Kenny Bess – Program Director and Louis Sarratt – Trades Program teacher and Special Projects.
At noon, guests, students and staff enjoyed a delicious lunch in the dining hall. Following the meal, guests experienced a self-guided tour of the campus before proceeding on to All Saints' Chapel for a student panel discussion, also run by Mrs. Brelsford. Cody, Rylee and Mulu did a wonderful job answering questions about their lives at Boys Home, their likes and dislikes, and their plans for the future. Guests were impressed with the candid, heartfelt responses of the students.
Boys Home is grateful to all who came to the event. The campus is located in a beautiful setting and is home to up to 60 young men ages 6-17 who either have no suitable home environment or who have difficulties that might best be solved away from their immediate home. If you'd like a tour or would like more information, please call Boys Home at 540-965-7717.