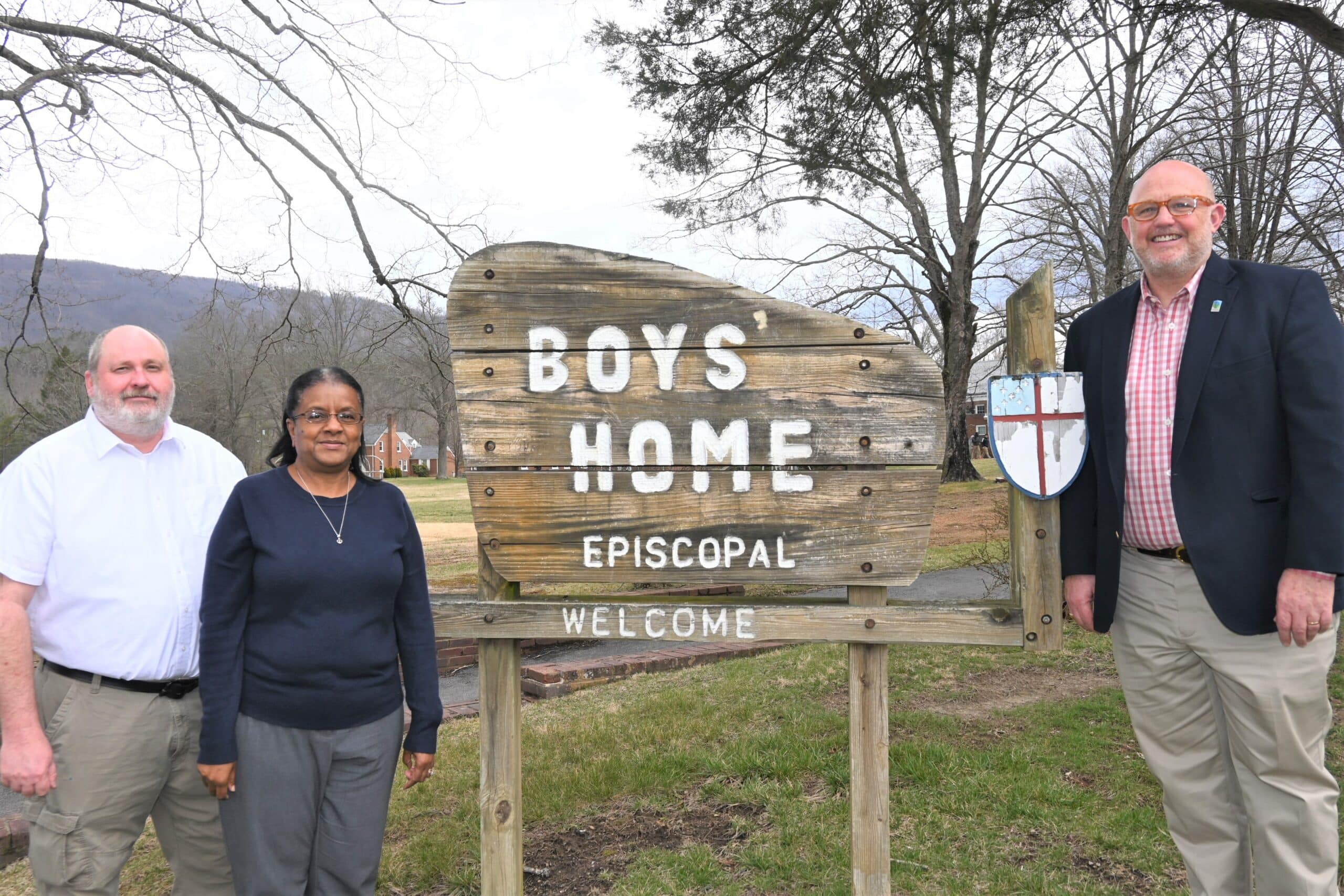 Program Director Kenny Bess, Principal Teresa Johnson and Executive Director Chris Doyle (left/right)
Boys Home of Virginia has earned full accreditation from the Virginia Association of Independent Schools (VAIS). Founded in 1973, VAIS is the leader in advancing and advocating for independent school education in Virginia. The VAIS accreditation program is one of a select few recognized at the international level through the International Council Advancing Independent School Accreditation (ICAISA). VAIS also is recognized and approved by the Virginia Board of Education through the Virginia Council for Private Education (VCPE).
The voluntary accreditation process is a rigorous undertaking involving a comprehensive self-study, including input from all school constituents. A team of peer evaluators from VAIS member schools spent several days on campus reviewing the self-study report, documentation and curriculum; meeting with administrators, trustees, students, parents, faculty and staff and observing campus life. The team concluded the in-depth visit with a detailed written assessment of Boys Home's philosophy, mission, instruction and program, curriculum, community and residential life. The finalized report was then submitted for accreditation approval by the VAIS Board of Directors.  
Executive Director Chris Doyle states, "I am excited for Boys Home to receive this recognition from the Virginia Association of Independent Schools (VAIS). The accomplishment is the result of the high standards of the Boys Home program and the quality and commitment of our staff. I have seen first-hand the impact that strong independent schools provide through my experiences as a student, teacher, parent and trustee. Boys Home is committed to providing our students with a life-changing experience and membership in VAIS will be a great resource to help us fulfill our mission to help each student strive towards becoming productive members of society by developing his full potential – spiritually, mentally, physically and socially."