Your monetary gift will help
---
It's fast and easy to make an online contribution in support of Boys Home. And your donation is fully tax deductible.
Through more than 100 years of operations, Boys Home has served thousands of young men and their families, ensuring the children in our care receive the education and resources they need to become successful men. Boys Home alumni have gone on to become caring husbands and fathers, successful teachers, engineers, health care professionals, pastors, skilled tradesmen, bankers, musicians, members of the US armed forces, and more!
We believe that every young man has the potential for success, and we invite you to join us in helping them get there.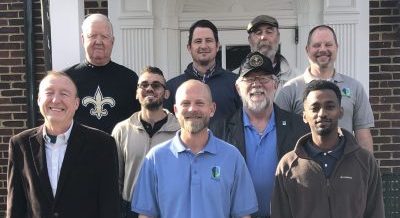 ---
Yes, I want to make a donation to support Boys Home!
1.

Click 'Carpenter's Crew' to learn about Boys Home's monthly giving club.
Join now and choose from four exclusive club welcome gifts!
2.

Personal checks can be mailed to:
Boys Home of Virginia
414 Boys Home Road
Covington, VA 24426
3.

Gift from your bank or credit card:
For your convenience, you may use give2boyshome.org for a one-time or recurring gift using your bank or credit card.
4.

Give through our secure on-line portal:
You may also contribute securely online through PayPal. Simply click the button below.
Join our mailing list to see what you make possible.