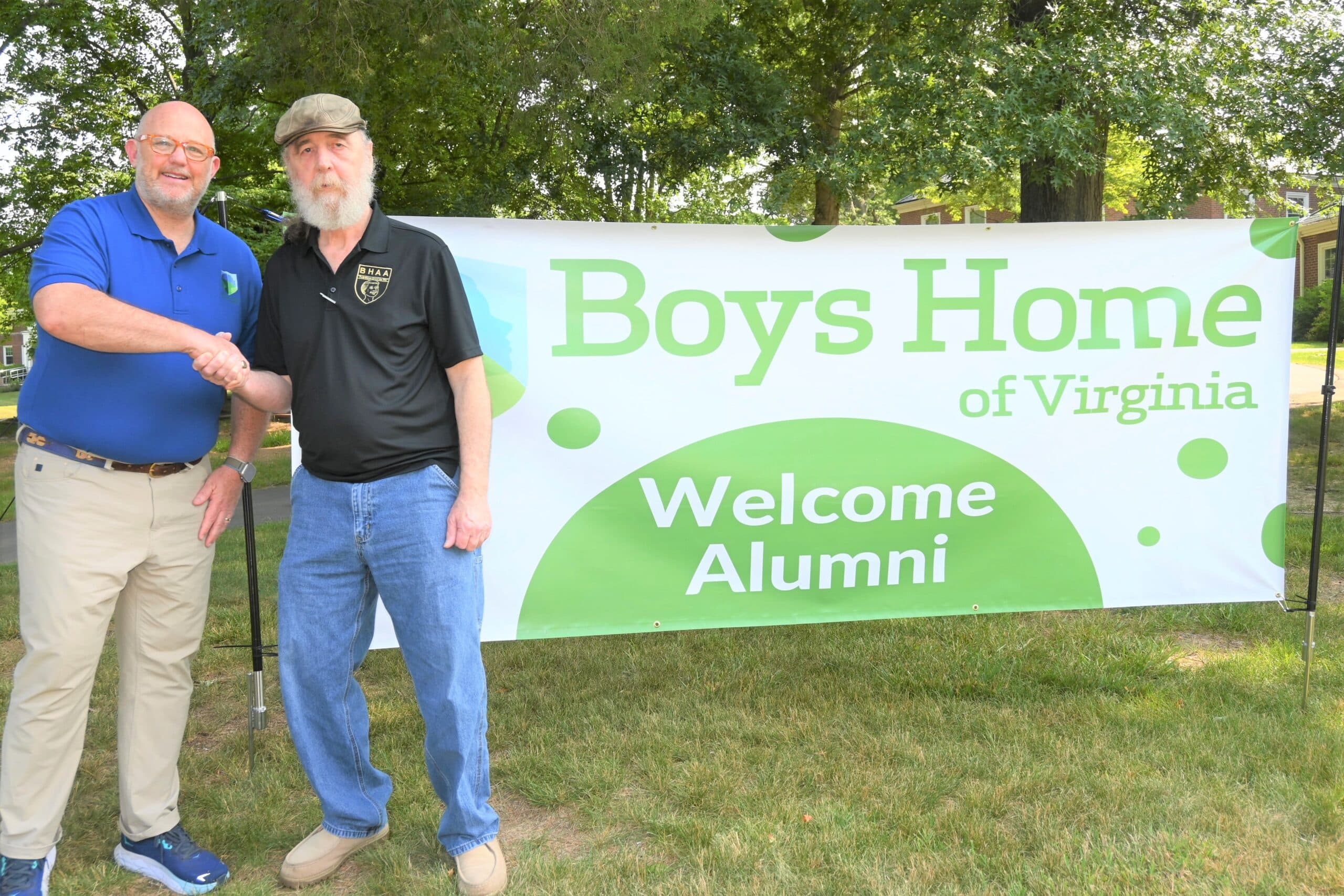 Executive Director Chris Doyle and Boys Home Alumni Association President Danny Cale (left/right)
The Boys Home Alumni Association has contributed to the playground fund at Boys Home of Virginia. Boys Home Alumni Association President Danny Cale stated, "The driving factor for the donation was that most of the alumni remember playing on that playground as a kid. I am from the class of 1979. That was many years ago! We want the kids here today to feel that same kind of joy and excitement with modern playground equipment. Who knows, some of us may have to try out the new swing set ourselves, you know for safety." Boys Home will gladly invite Danny and all of the alumni to come play on the new playground when it is complete.
Boys Home's current playground has been in place since its installation in 1958 and funds are being raised to purchase new equipment. If you would like to learn more about the Boys Home Playground Project, please contact Executive Director Chris Doyle at (540) 965-7704 or cdoyle@boyshomeofva.org. Boys Home staff and students are grateful for the support of the Boys Home Alumni Association.