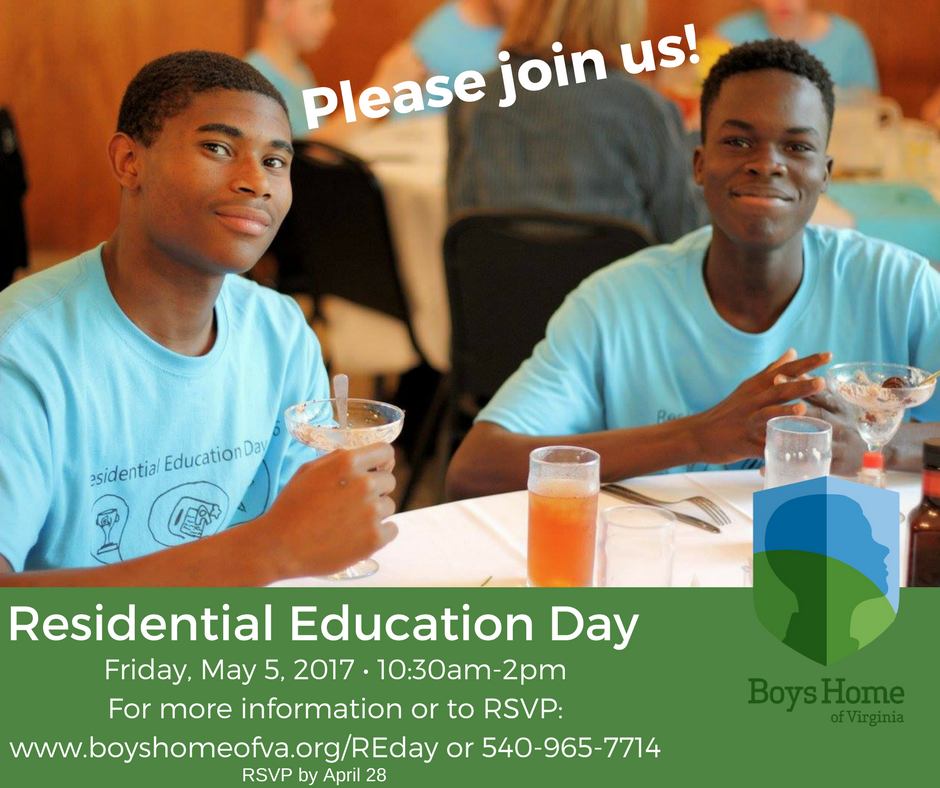 It's that time of year again!
Residential Education Day 2017 is coming up soon. On May 5th, we'll host our 9th annual RE Day here on campus. We hope you'll be able to join us for a great day of learning about Boys Home! Click HERE for additional information about the event or to RSVP.
Click HERE to see this year's invitation.
Questions? Contact Lauren by phone at 540-965-7714, or email her at lward@boyshomeofva.org.