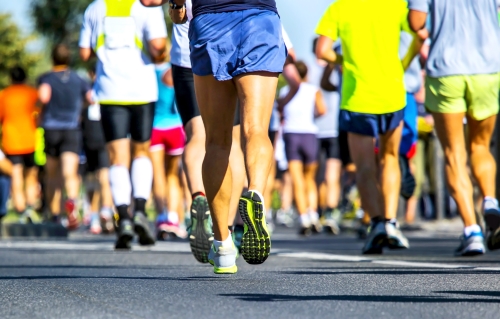 Join us on September 9, 2017 on the Roanoke River Greenway for the inaugural Run/Walk for Boys Home 5k. The event will start and finish at Wasena Park in Roanoke. The proceeds from the race will benefits Boys Home of Virginia. The event will feature a free Kids' Fun Run at 8:45 AM and a 5k Run/Walk at 9:15 AM.
There is something quite soothing about running a race on the Roanoke River Greenway. First, there is no vehicular traffic to contend with; you're out there with runners, walkers and cyclists, enjoying the river and your fellow runners/walkers. Second, with an out and back greenway course you'll be able to cheer on the leaders as they head back toward the finish and get cheered on yourself as you head back toward the finish. It's that extra charge you get to help motivate yourself for a challenging experience.
FREE KIDS' FUN RUN
Make it a family event with the free Kids' Fun Run starting at 8:45 AM.
REGISTRATION FEES FOR 5k Run/Walk
$25 early registration until August 8, 2017
$30 regular registration from August 9, 2017 through September 9, 2017
AGE GROUPS
Top 3 male and female overall
Top 3 male and female by age groups (12 & under, 13-16, 17-19, 20-24, 25-29, 30-34, 35-39, 40-44, 45-49, 50-54, 55-59, 60-64, 65-69, 70-74 and 75+.
OPTIONAL GROUPS FOR ROANOKE AREA CHURCHES
Boys Home of Virginia has been an outreach of the Episcopal Church since 1906. If you are a member of a church and wish to participate in a group with your church, you may select one of the churches in the Roanoke Convocation when you register. If your church is not listed, contact us (see contact below) and we will add the church. Church groups will compete at two levels: 1) overall finish among the top four participants in each group, and, 2) total contributions raised for Boys Home of Virginia through race registrations, sponsorships and donations.
ABOUT BOYS HOME OF VIRGINIA
Nestled in the Alleghany Highlands in southwestern Virginia, Boys Home helps troubled boys become successful men. All successful men were once boys. But not all boys become successful men. That's why Boys Home of Virginia is so important. We provide care for boys aged six through eighteen who have encountered obstacles and need a second chance to succeed. Since 1906, our mission has been to provide care and education to help boys develop physically, mentally, socially and spiritually. We operate with nearly 100% private funds and no boy is turned away because of their family's inability to pay. As we grow our costs also rise and we must find more supporters like you to take part in raising successful young men.
CONTACT
Questions? Contact the race director at dduffy @ boyshomeofva.org (remove the spaces).