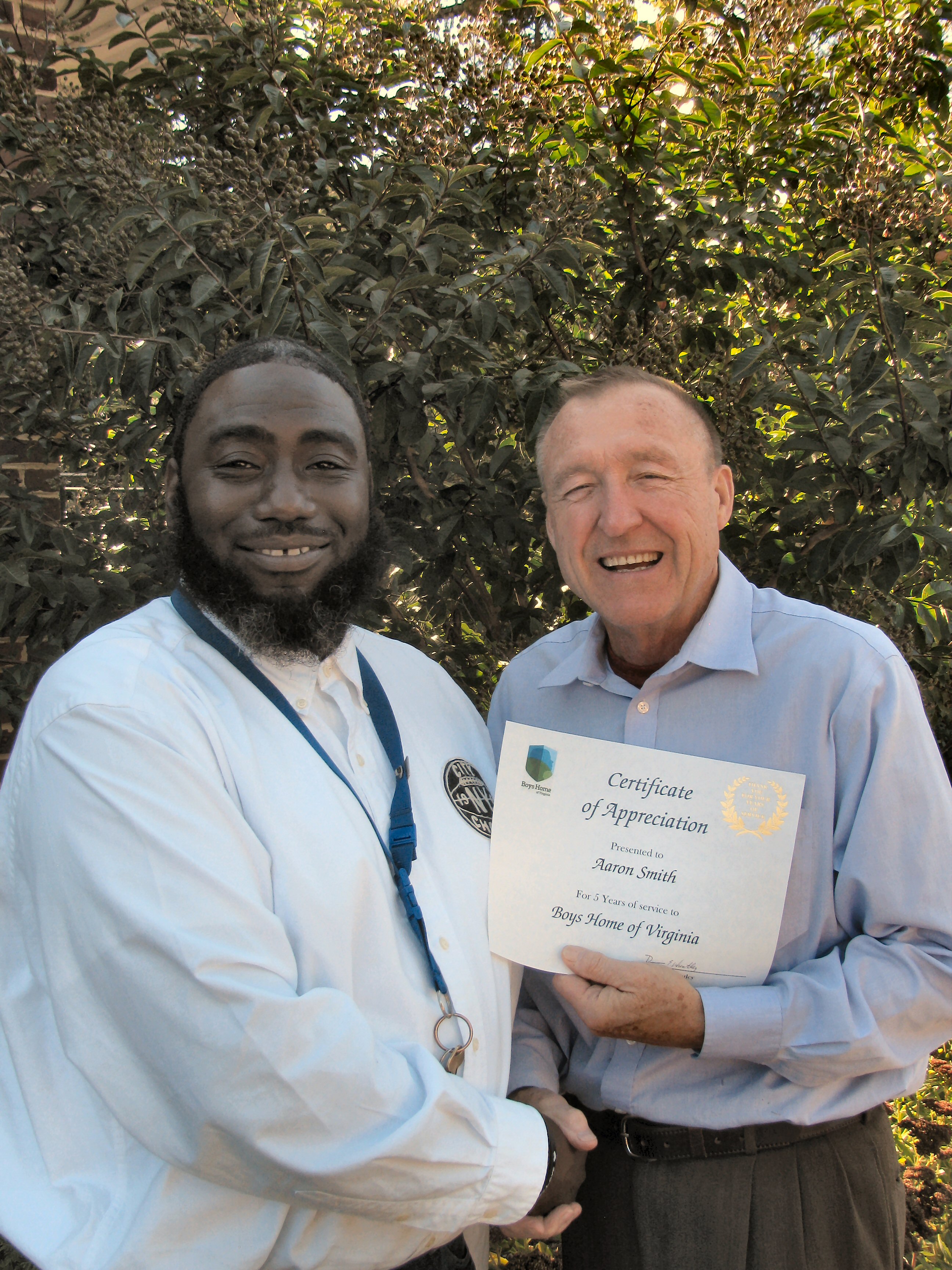 Aaron Smith meant to be a cartoonist. By his mid-twenties, he was running with the wrong crowd and working on getting a record deal in the rap industry. That is, until his aunt persuaded him to leave the northeast and move to Covington, Virginia, to get a fresh start.
Aaron has spent over five years as a house parent at Boys Home of Virginia, fulfilling a calling that has pulled him in a totally new direction. He uses his background in art, music, and sports to relate to the young men he mentors. He also comes with experience in the trades of sheet metal and print shop technology. His growing up years were spent between New Jersey and the Bronx, as well as visiting family in Philadelphia. When he works with residents who come from difficult backgrounds, he assures them that they don't need to be tough at Boys Home. He encourages them to drop the tough exteriors and learn to be themselves in an environment where it is safe to do so. 
Aaron admits that the most difficult part of the job is when a student gets discharged. "Boys Home gives chances," he says. However, when it is decided that a student should be discharged, he assists them while packing their bags, using that as an opportunity to encourage them about their future and the importance of making solid choices.
When asked what he wants for the students at Boys Home, Aaron doesn't hesitate to answer, "To be able to leave here and be successful, but to also know how and when to ask for help. I want them to be someone who can cook, clean, and know how to work as part of a team. I want them to be independent and to be able to show what they've learned here."
Aaron demonstrates teamwork himself by helping new students and staff acclimate to the environment on campus at Boys Home. Soon after he joined the staff, his grandfather died. When he talks about that personal experience, he says, "I see it as a family thing here at Boys Home. Everyone was there for me. Everyone showed me love and reading the books of Corinthians calmed me down." Aaron clearly steps in to offer words of encouragement to both students and staff.
When asked how he stays so positive, Aaron simply explains, "I come to work and surround myself with good people." In his spare time, it turns out that he continues to write music. And art? While he may not be a cartoonist, he pursues the art of growing boys into successful young men. Some would venture to say that his is art of a higher form.