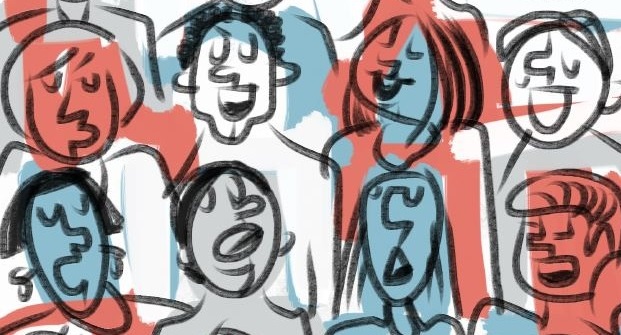 A LIFTING OF VOICES
We are excited to announce A Lifting of Voices, the first annual celebration of uplifting a cappella music to benefit the Boys Home of Virginia. The concert will be held at the Robins Theatre at The Steward School in Richmond, Virginia on Sunday, October 30, 2016 at 3 PM.
The concert includes five of the area's finest a cappella groups coming together to perform songs from across the musical spectrum. Each group will perform individually followed by an inspiring finale where all groups will come together. Every song has been selected to fill your heart and lift your spirit and all proceeds go to children who need our help at the Boys Home of Virginia.
CURRENT SPONSORS



Donnie and Bonnie Wheatley
Dennis and Nancy Duffy
SPONSORSHIP OPPORTUNITIES
This event represents an opportunity to support Boys Home of Virginia while reaching influential consumers in the greater Richmond area. There are 464 seats available for this concert at the Robins Theatre.
SPONSORSHIP LEVELS
Presenting Sponsors ($1,000). Includes 10 preferred seating tickets and larger logo included in the presenting sponsor section of the event website and the printed event program.
Supporting Sponsors ($500). Includes 5 preferred seating tickets and standard-sized logo included in the supporting sponsor section of the event website and the printed event program.
ABOUT BOYS HOME OF VIRGINIA
Nestled in the Alleghany Highlands in southwestern Virginia, Boys Home helps troubled boys become successful men. All successful men were once boys. But not all boys become successful men. That's why Boys Home of Virginia is so important. We provide care for boys aged six through eighteen who have encountered obstacles and need a second chance to succeed.
Since 1906, our mission has been to provide care and education to help boys develop physically, mentally, socially and spiritually. We operate with 97% private funds and no boy is turned away because of their family's inability to pay. As we grow our costs also rise and we must find more supporters like you to take part in raising successful young men.
WOULD YOU LIKE TO BECOME A SPONSOR?
Please contact Dennis Duffy in the Boys Home Development office at dduffy@boyshomeofva.org or at 828-215-7293.